WHO adopts new resolution on counterfeit medicines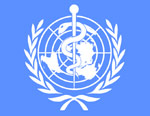 The World Health Organization's executive board adopted a new resolution on counterfeit and otherwise illegal medicines at its meeting in January, with the aim of establishing a member state 'mechanism' to tackle the trade outside of any intellectual property considerations.

The executive board took into account an earlier report by the International Working Group of Member States on
Substandard/Spurious/Falsely-Labelled/Falsified/Counterfeit Medical Products (SSFFCs) which concluded that public and health issues - and not IP or trade considerations - should underpin WHO's activities in this area.

The characteristics of the mechanism remain vague and will no doubt be discussed further when the resolution comes up for debate at the next World Health Assembly in May.

The general principles are that it will make use of existing WHO structures, include expertise in national health and medical products regulatory matters and make recommendations on specific issues, possibly helped by the creation of subsidiary working groups.

Voluntary participation

The text adopted by the executive board is largely the same as that drafted by the working group and published last October, although there are some minor differences. For example , the draft emphasises that member states' involvement in the mechanism for international collaboration on SSFFCs is voluntary.

An appendix attached to the resolution notes that the general goal is to "protect public health and promote access to affordable, safe, efficacious and quality medical products, promote, through effective collaboration among Member States and the Secretariat, the prevention and control of [SSFFC medical products] and associated activities."

The proposal sets a three-year deadline for reviewing the mechanism, with progress reporting kicking in after a year of operation.

Last year, the WHO agreed to set up the intergovernmental working group to look into its handling of SSFFCs amid claims that counterfeits and legitimate generics were being conflated by those pursuing an IP rights agenda.

The involvement of private sector interests in the WHO-supported International Medicinal Product Ant-Counterfeiting Taskforce (IMPACT) led to the organisation being sucked into this controversy, and the WHO has been forced to distance itself from this group, for example by no longer hosting IMPACT's secretariat at its headquarters in Geneva. IMPACT is now run from the offices of Italian medicines regulator AIFA in Rome.

Critically, the resolution should give the WHO a mandate to continue to play a role in the fight against counterfeit and other illegal medicines, within the context of public health and patient protection. With its supranational focus and independent status, WHO remains the organisation best placed to fight counterfeit medicines on the global stage.
---
Want our news sent directly to your inbox?

---
© SecuringIndustry.com
comments powered by

Disqus