US generic drug user fee proposals mean more facilities inspections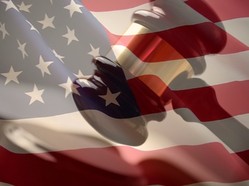 Manufacturers of active pharmaceutical ingredients and finished dosage forms destined for the American market will be subject to more frequent current good manufacturing practice inspections if Congress adopts the Food and Drug Administration's proposals for a new a Generic Drug User Fee Act (GDUFA).

The FDA sent the proposals to Congress on 13 January, but it had already hashed out the fundamentals in an agreement with the generic drugs industry last year. Specifically, manufacturers and facilities have agreed to pay about $299m annually in each of fiscal years 2013 to 2017. In exchange for the fees, the FDA has committed to meeting performance goals that were also made public for the first time on the 13th.

A main aim of the programme is to ensure that foreign and domestic participants in the US generic drug system are held to consistent high-quality standards. To this end, one of the FDA's performance goals is to conduct risk-adjusted biennial cGMP surveillance inspections of generic API and generic finished dosage form manufacturers.

The objective is to achieve parity of inspection frequency between foreign and domestic firms in FY 2017. By "parity", the agency means inspection at an equal frequency, plus or minus 20 per cent, with comparable depth and rigour of inspection.

This goal goes some way towards addressing recommendations contained in a 2010 Government Accountability Office report, which urged the agency to inspect foreign establishments at a frequency comparable to that of domestic facilities.

The inspections are not only intended to address concerns about safety and supply chain integrity – they are also part of the FDA's strategy to improve patients' access to generics. The agency is facing a major backlog of generic drug applications (ANDAs). The bottlenecks that occur in the review process are largely due to the increasing number of applications requiring inspections of foreign sites combined with a lack of available resources to carry out the inspections.

The FDA will thus prioritise inspections of establishments associated with ANDAs that are otherwise approvable or eligible for tentative approval, except for an outstanding inspection, as well as establishments associated with ANDAs that have not been inspected previously. This will contribute to the agency's goals of virtually eliminating the backlog and reducing ANDA review times.

To improve the FDA's ability to protect the global supply chain, the FDA will also require facilities involved in the manufacture of generic drugs and associated APIs to be identified.

The user fee programme alone will not address the agency's resourcing woes. Under another initiative launched to address the problem, the FDA and the European Medicines Agency have agreed to share work on inspections of manufacturing sites in each other's territories. This should reduce the burden of inspections for manufacturers and also shift the authorities' inspection capacity to other regions.
---
Want our news sent directly to your inbox?

---
© SecuringIndustry.com
comments powered by

Disqus