US bill would set $20m max fine for counterfeiting medicines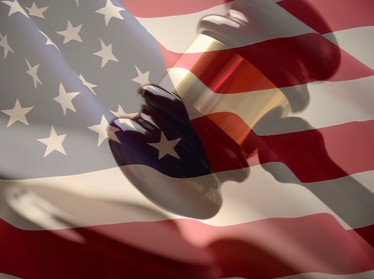 Lawmakers in the USA proposed a bill yesterday which would dramatically increase the penalties for the sale, manufacture and trafficking of counterfeit medicines.

The bipartisan Counterfeit Drug Penalty Enhancement Act was tabled by Senators Patrick Leahy, Chuck Grassley, Michael Bennet and Richard Blumenthal, along with US Representatives Patrick Meehan and Linda Sanchez, to "increase penalties for the trafficking of counterfeit drugs to reflect the severity of the crime and the harm to the public."

The proposed legislation would increase the maximum prison sentence for medicine counterfeiting to 20 years for individual first-time offenders, and increase the maximum fine that can be imposed on them to $4m. Repeat offenders would be liable for fines up to $8m, while institutions found guilty of trafficking could be fined $10m for a first offense and $20m for repeat offences.

The bill is said to be a response to the recommendations made by Intellectual Property Enforcement Coordinator (IPEC) Victoria Espinel and the Obama administration's Counterfeit Pharmaceutical Inter-agency Working Group (see White paper lays out reform strategy for US medicines supply chain and IPEC report lays out US strategy on counterfeit medicines).

"While it is currently illegal to introduce counterfeit drugs into interstate commerce, the penalties are no different than those for the trafficking of other products, such as electronics or clothing," said Sen. Leahy, who chairs the Senate Judiciary Committee, in a statement.

"This legislation will raise those penalties to a level that meets the severity of the offense. Deterring this epidemic problem is a bipartisan effort."

The bill was welcomed by the drug industry, with Pharmaceutical Research and Manufacturers of America (PhRMA) president and chief executive John Castellani saying: "the jail sentence for a counterfeiting crime is typically three years, but we believe that more significant criminal penalties, including as much as 20 years imprisonment, is more appropriate for such a potentially deadly crime."

Meanwhile, Pfizer said it would "provide powerful deterrents to pharmaceutical counterfeiting, affording patients stronger protection from the grave threat that counterfeit medicines pose to their health and safety."

The company said it has confirmed counterfeit versions of more than 50 of its medicines in at least 101 countries, adding that estimates suggest the fake drug sector is growing by 13 per cent a year, more than twice the rate of the market for genuine medicines.




---
Want our news sent directly to your inbox?

---
© SecuringIndustry.com
comments powered by

Disqus