SecurPharm traceability pilot can use GS1 codes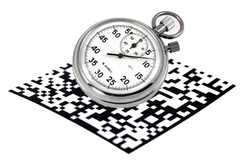 The participants in the German medicines traceability pilot SecurPharm decided at their last meeting at the end of March that GS1-compliant codes standard can be used when the project gets underway next year, according to the European Compliance Academy (ECA).

The pilot is due to get underway on January 1, 2013 and will involve placing unique, serialised codes on medicines at the point of manufacture, in order to allow them to be scanned and authenticated by pharmacists at the point of dispensing in a so-called 'end-to-end' system.

At a March 30 meeting, the securPharm stakeholders agreed that the system will - in principle - allow for the use of GS1's Global Trade Item Number (GTIN) or National Trade Item Number (NTIN) codes in addition to the seven-digit PZN (central pharma number) code issued by the Informationsstelle für Arzneispezialitäten (IFA).

"The use of further encoding standards will be possible in the future as long as they comply with the technical and legal requirements," according to the ECA.





---
Want our news sent directly to your inbox?

---
© SecuringIndustry.com
comments powered by

Disqus