PharmaSecure gets OK in Nigeria for SMS authentication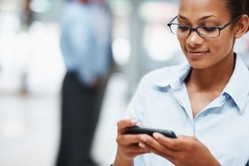 PharmaSecure has been given a green light by Nigeria's medicine regulator to provide its SMS-based medicine authentication services in the country.

The National Agency for Food and Drug Administration and Control (NAFDAC) gave the go-ahead to the system after a demonstration of the technology supported its effectiveness.

PharmaSecure - which initially concentrated its efforts mainly in India but has latterly sought to develop its business elsewhere - said it is working closely with local and international pharmaceutical companies to help them comply with NAFDAC requirements that antimalarials and antibiotics should be coded. Industry sources have suggested that the rule may be expanded in time to cover all classes of drugs.

PharmaSecure claims to have already applied its coding technology to almost 500 million packs. Using the system either alphanumeric codes, linear barcodes or datamatrix codes are used to provide verification, adherence support and other services direct to the consumer by SMS and internet channels.

The company notes that as mobile phones become ubiquitous, and particularly as smart-phones become more prevalent in the developing world, demand for their verification and mobile health services is continuing to increase rapidly.

Nigeria already makes use of another coding and SMS-based authentication system, developed by Sproxil, which has been applied to products including GlaxoSmithKline's Ampiclox (ampicillin plus cloxacillin). Other companies active in the SMS authentication sector include Kezzler and mPedigree.
---
Want our news sent directly to your inbox?

---
© SecuringIndustry.com
comments powered by

Disqus