Pharmacists 'must get involved in counterfeit medicines fight'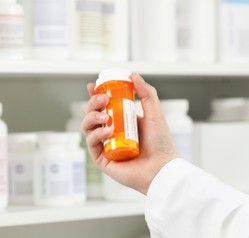 Pharmacists must play an active role in preventing patients becoming exposed to counterfeit medicines, according to a new report from the American Pharmacists Association (APhA).

The APhA set up a taskforce last year to look into the problem of counterfeit medicines in the US, including practitioners in academia, hospital, and industry, as well as an advisor from the Food and Drug Administration (FDA).

The taskforce's recommendations have now been published in the Journal of the American Pharmacists Association (March/April 2012).

First and foremost, pharmacists must purchase medications from "known, reliable sources" and beware of fraudulent distributors, particularly in light of the current medicine shortages affecting the US marketplace.

"A 'perfect storm' exists when legitimate suppliers of a high demand, expensive medication are unable to supply the market needs and counterfeiters break into the supply chain because pharmacists are searching for alternative suppliers," says the report, which advises pharmacists to plan for shortages with the help of the FDA's published information on medicines in short supply.

Pharmacists should also confirm with distributors that products were purchased from manufacturers or other reliable sources, monitor counterfeit product alerts and examine products for suspicious appearance, says the taskforce.

Meanwhile, pharmacists should warn patients of the dangers of purchasing medicines over the Internet, use scanning technology in the pharmacy as part of a prescription verification process, and report suspicious medications to FDA, the distributor, and the manufacturer, according to the report.

"By raising awareness, identifying education materials with practical suggestions, and implementing recommendations to ensure the integrity of the supply chain, pharmacists can help address the threat of counterfeit medications," conclude the authors.
---
Want our news sent directly to your inbox?

---
© SecuringIndustry.com
comments powered by

Disqus