Pharma anti-counterfeit market 'set for strong growth'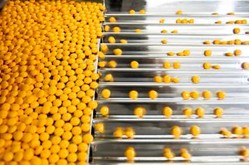 The world market for pharmaceutical anti-counterfeiting technology will reach around $1.2bn in 2015, according to a new report.

The latest Pharmaceutical Anti-counterfeiting Technologies: Market Analysis report from Visiongain suggests that the market will grow "strongly" from 2012 to 2022.

"Growth of the market will be stimulated by the introduction of industry-wide standards," said Peter Williamson, a pharmaceutical industry analyst at Visiongain. "To achieve this, regulatory bodies will enforce mandatory supply chain track-and-trace technologies."

In particular, Visiongain predicts that radio-frequency identification (RFID), optical variable technology and 2D barcoding have a key role to play in fighting drug counterfeiting, with the latter driven a move towards serialisation of medical products in the EU, US and elsewhere..

Meanwhile, consumer empowerment will also help in efforts to counter fake drugs, further benefiting the technology market for pharma supply chain security, according to the report.

"The key to supply chain security lies in the successful introduction of industry-wide standards worldwide," said Williamson. "Cooperation and cohesion between regulatory authorities and manufacturers must improve."

The Visiongain report spans technologies such as security printing, RFID, taggants, and optical variable devices such as holograms and discusses trends for the US, Japan, the top five EU countries, Brazil, Russia, India and China.

For example, in the latter market Visiongain expects modest anti-counterfeiting sales of $28m in 2011 to grow at nearly 15 per cent a year to reach $147m in 2022

Among the vendor companies profiled in the report are 3M, Authentix, Colorcon, NanoGuardian and Thermo Scientific.
---
Want our news sent directly to your inbox?

---
© SecuringIndustry.com
comments powered by

Disqus