MHRA confiscates £14.4m in assets from UK counterfeiter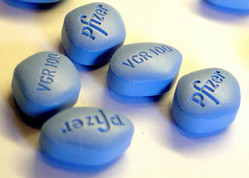 The UK Medicines & Healthcare products Regulatory Agency (MHRA) has delivered on its often-stated objective of hitting those who deal in counterfeit medicines in the pocket, after a court ruled last week it could confiscate £14.4m ($23.4m) in assets from a convicted offender.

The culmination of six-year investigation by the agency took place on Friday at Southwark Crown Court in London, when the confiscation order was granted against Simon Martin Hickman, who was sentenced to two years' imprisonment in June 2009.

49-year-old Hickman was convicted on six counts of selling and supplying fake and unlicensed medicines, as well as money laundering to the value of £1.4m.

Given that custodial sentences for counterfeiting of medicines tend to be somewhat light, the MHRA and other enforcement bodies have been trying to bring the full force of the UK's Proceeds of Crime Act (POCA) to bear in these cases, which targets the profits of criminal activity (see How to tackle the counterfeiters? Target their profits!).

A financial investigation into Hickman revealed that he benefited from his criminality to the value of £15.4m, and he was ordered to pay £14.4m within six months or face a default sentence of 10 years in jail.

The authorities followed the money trial through over 30 bank accounts in six foreign jurisdictions, which included the setting up of an online casino based in Malta, and uncovered a lavish lifestyle. Assets such as Range Rovers and luxury flats have been restrained by investigators.

During the investigation, Hickman breached a restraint order that was in place preventing him from dealing with his assets. He also sold a flat in London without revealing the true selling price and subsequently diverted in excess of £600,000 to an associate.

He was sentenced to a further two years for contempt of court and trying to obtain a passport by deception by claiming he had lost his previous one when it had been retained by the MHRA.

"The granting of this order today demonstrates the MHRA's commitment to ensuring that those responsible for the sale and supply of fake and unlicensed medicines will not benefit from their criminality," said Danny Lee-Frost, MHRA head of operations.
---
Want our news sent directly to your inbox?

---
© SecuringIndustry.com
comments powered by

Disqus