G8 summit highlights counterfeit medicines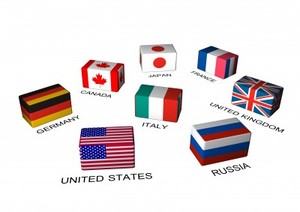 Much of the media reporting of the recent G8 summit focused on the global economy - and particularly the Eurozone crisis - but the meeting also generated an important declaration of war against the counterfeit medicine trade.

The G8 nations (the US, UK, Germany, France, Japan, Italy, Canada and Russia) met at Camp David in Maryland, US, on May 18-19, and amongst a raft of new initiatives agreed to " exchange information on rogue internet pharmacy sites in accordance with national law and share best practices on combating counterfeit medical products".

The Camp David declaration also stressed the importance of intellectual property rights (IPR) to stimulating job and economic growth and called for robust protection and enforcement of IPR via "international legal instruments and mutual assistance agreements, as well as through government procurement processes, private-sector voluntary codes of best practices, and enhanced customs cooperation, while promoting the free flow of information."

The G8's pronouncement was welcomed by the Pharmaceutical Research and Manufacturers of America (PhRMA), the trade body representing the USA's research-based biopharmaceutical companies.

"PhRMA is pleased that the G8 Leaders recognise the threat to global public health of counterfeiting activities around the world," said PhRMA chief executive John Castellani.

"Counterfeit medicines are manufactured, marketed and distributed with the deliberate intent to deceive patients and healthcare providers as to the source or nature of the product" he added. "As a result, these products threaten the health and safety of consumers throughout the world."

The extent of the worldwide counterfeiting problem is difficult to quantify, noted Castellani, but is thought to be on the rise.

Last year, the drug industry-supported Pharmaceutical Security Institute reported 1,986 counterfeiting cases, down from 2,054 a year earlier but around double the number reported in 2004-2005.

The incidents involved 532 different products, in every pharmaceutical category, with genito-urinary drugs, anti-infectives and cardiovascular medicines the most commonly targeted by counterfeiters.
---
Want our news sent directly to your inbox?

---
© SecuringIndustry.com
comments powered by

Disqus