Drug shortages raising supply chain risk, says FDA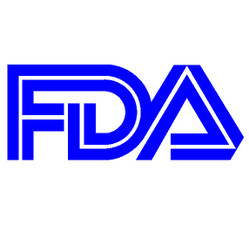 The US Food and Drug Administration has warned healthcare providers to be vigilant when sourcing injectable cancer medicines, because current shortages could encourage unscrupulous individuals to introduce unapproved and potentially counterfeit drugs into the supply chain.

In a notice, the FDA said providers should obtain and use "only FDA-approved injectable cancer medications purchased directly from the manufacturer or from wholesale distributors licensed in the US."

The agency said that it may authorise limited importation of medicines that are in short supply from approved sources outside the US, but these would be distributed via a controlled network "and would not be sold in direct-to-clinic solicitations." In these instances the FDA would make importation information available on its website.

The FDA says it is aware of promotions and sales of unapproved injectable cancer medications direct-to-clinics in the US, including unapproved versions of AstraZeneca's breast cancer drug Faslodex (fulvestrant), Amgen's white blood cell stimulator Neupogen (filgrastim), and Roche's cancer drugs Rituxan (rituximab) and Herception (trastuzumab).

Patients are known to have been treated with these unapproved versions, placing patients at risk of exposure to medicines of "uncertain purity, storage, handling, identity and sourcing," it said.

Moreover, some clinics are believed to be buying medicines from this type of solicitation even in cases where the drug concerned is not in short supply

Last year, the federal General Accounting Office (GAO) published a report on the medicines shortage situation in the US, concluding that the FDA is labouring under a lack of authority to tackle the issue.

For example, it says the agency has at present no authority to require manufacturers to report actual or potential shortages, and a lack of resources means that it has to adopt a reactive stance. The GAO is calling for mandatory reporting of shortages by manufacturers and the development of a centralised information system to track shortage data and manage responses.
---
Want our news sent directly to your inbox?

---
© SecuringIndustry.com
comments powered by

Disqus