Counterfeit medicine project wins USP award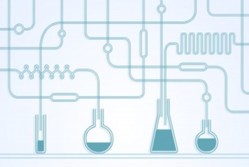 A researcher from the University of Boston has been awarded a $50,000 grant from the US Pharmacopeial Convention (USP) for his work on the detection of counterfeit and substandard drugs.

Darash Desai of the University's department of biomedical engineering is trying to develop a microfluidics-based device that could become an affordable and portable tool capable of determining active pharmaceutical ingredient (API) content in a drug, as well as real-time release of the API from a tablet formulation.

"Current strategies to accurately screen for counterfeit and substandard medicines often require tests that are technically challenging and costly to employ in resource-limited countries in the developing world," said USP.

"Also, there is no chemical technology currently available that can provide a quantitative and accurate analysis of a drug's API content as well as profile its dissolution properties," it added.

Desai's work centres on a low-cost microfluidic chip that carries out both dissolution testing and chemical separation in order to quantify drug release kinetics and drug composition.

According to published literature on the prototype device, dissolution testing is carried out using fluorescent markers and a simple LED coupled with a low-cost CCD (charge-coupled device) chip. Separated drug components and related substances can then be quantified using standard colorimetric chemistry.

Desai and his fellow researchers tested the device's ability to detect a range of counterfeit, substandard and authentic medicines and compared its findings with standard testing techniques such as thin layer chromatography (TLC) and handheld spectroscopic methods.

The dissolution results were within 3 per cent of standard testing, while chemical separations were superior to those achieved by TLC, which is the standard method in many labs around the world.

"This test will both improve accuracy and significantly lower testing costs," according to the researchers.
---
Want our news sent directly to your inbox?

---
© SecuringIndustry.com
comments powered by

Disqus