China closes 147,000 fake food and drug sites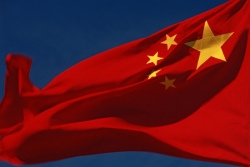 Police in China have closed 147,000 sites that manufacture or sell counterfeit food or drugs in the past year, the government says.

According to newly released figures from the Chinese Ministry of Public Security police have shut down 147,000 sites involved in the fake food and drug trade since August 2011. Over the same period the police have reportedly resolved 185,000 criminal cases linked to counterfeiting.

Information from the public played a big role in the anti-counterfeiting cases. The Ministry says the police paid 12,000 informants $4.4m for helping to identify and solve cases of fake food and drugs.

Cases investigated by police over the past year include the use of reprocessed cooking oil. In this case police reportedly shut down manufacturers of the illegal product - known as 'gutter oil' - and closed off supply channels.

Data on the success of anti-counterfeiting efforts comes as China tries to show publicly that it is taking control of the situation. From October the State Food and Drug Administration (SFDA) will blacklist manufacturers of fake drugs as part of the intensified anti-counterfeiting push.
---
Want our news sent directly to your inbox?

---
© SecuringIndustry.com
comments powered by

Disqus