13 arrests in Pakistan in contaminated medicines scandal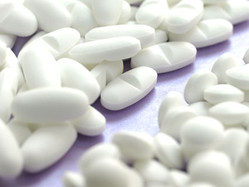 The authorities in Pakistan have arrested 13 people in relation to the recent tragedy involving dozens of deaths among patients treated at the Punjab Institute of Cardiology.

It is now estimated that 150 people may have lost their lives following exposure to contaminated medicines. Many of the patients who received the medicines are reported to have been given them free of charge.

The investigation now seems to be focusing in on the activities of Karachi-based Efroze Chemicals Industries, medicine supply company Umer Trading and certain PIC officials, according to local news reports. A manufacturing facility linked to the case was shut down in January.

The identity of the drug responsible for the deaths is still being probed. Initial reports have pointed to Efroze's Isotab (isosorbide mononitrate), a widely used cardiovascular drug which on examination by regulatory laboratories in the UK and US was found to be contaminated with an antimalarial compound called pyrimethamine which caused bone marrow suppression.

Among those arrested are 10 employees of Efroze, including owner and managing director Muhammad Abdullah Feroz, deputy managing director Nadir Feroz and technical director Khurram Munaf.

Yesterday, the go-ahead was given to police to hold the detainees for an additional three days ahead of a court appearance scheduled for March 31.
---
Want our news sent directly to your inbox?

---
© SecuringIndustry.com
comments powered by

Disqus