NZ launches probe into Fonterra contamination scare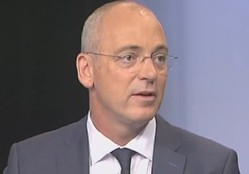 The government of New Zealand has launched a high-level inquiry into a contamination issue at dairy cooperative Fonterra that led to an import ban in China.

Earlier this month Fonterra said batches of a concentrated whey protein concentrate (WPC) destined for use in infant formula products that were exported to China and other countries may contain the bacteria that causes botulism, forcing it to undertake a worldwide recall.

The contaminated concentrate - called WPC80 - came from a single 38-tonne batch of that was processed at a Fonterra facility back in May 2012, of which 20 tonnes was sold directly to customers, while 18 tonnes were blended and packed at other sites in the Fonterra manufacturing network.

In July 2013, subsequent laboratory testing confirmed that there was a risk of contamination with Clostridium botulinum and toxins, prompting the decision for a recall.

A total of 20 tonnes that was shipped directly to customers - including Coca-Cola, Chinese beverage group Wahaha and Vitaco, as well as animal feed customers - was relatively easy to recall and this occurred with 24-36 hours, said Fonterra chief executive Theo Spierings (pictured) towards the end of last week.

The tricky part was tracking down the 18 tonnes of in-house blended and packed material that was incorporated into 2,300-2,300 tonnes of other nutritional products, he added, but Fonterra was able to achieve the recall within around 72 hours.

"Everything is back in our warehouses, and there have been no reports of health issues of consumer reports," said Spierings.

The successful recall suggests that the company's reverse supply chain control was operating effectively, although questions still remain about how the contaminated product was allowed to enter the supply chain in the first place.

Despite the company's assurances, NZ Prime Minister John Key has launched an inquiry which should conclude by the end of the year, while the company itself has set up an independent committee to review the chain of events that led to the scandal that should deliver a report within six weeks.

China placed an import ban on certain Fonterra products in the wake of the company's announcement, and is hugely sensitive to safety issues affecting infant formula in the wake of the melamine contamination scandal which killed six infants and injured hundreds of thousands in 2008.

Meanwhile, Fonterra is disputing reports from Sri Lanka that another milk-based product has been found to be contaminated with dicyandiamide (DCD), an agricultural fertiliser.
---
Want our news sent directly to your inbox?

---
© SecuringIndustry.com
comments powered by

Disqus