Pfizer medicine shipment hit by cargo thieves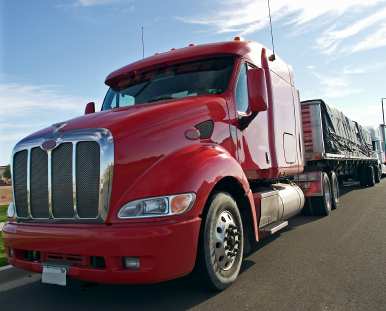 Pfizer has become the latest drugmaker to fall prey to cargo thieves in the USA, losing a full truckload (FTL) shipment of assorted medicines en route from Memphis to a CVS facility in Rhode Island.

All told around 13,000 packs of assorted generic medicines in 392 cases were seized in the robbery with a value of around $66,000, according to an alert issued by the Pharmaceutical Cargo Security Consortium. The trailer was taken whilst parked at a secure yard in Jackson, Tennessee, operated by the Navajo trucking company, in the early hours of May 14.

The stolen cargo includes a number of medicines, including cholesterol-lowering colestipol tablets, eplerenone tablets for heart failure, the antibiotics azithromycin and clindamycin in oral and topical formulations, sulfasalazine for inflammatory bowel disease and arthritis, quinapril for high blood pressure and the antidepressant sertraline.

The Pfizer theft is small by value - well below the average $5m per pharmaceutical load theft estimated by Freightwatch International - but provides further evidence that drug shipments are being targeted by criminal gangs who subsequently try to re-introduce them into the supply chain.

That has serious safety consequences for patients, and the US Food and Drug Administration (FDA) has said in the past that it has encountered cases where people have experienced adverse reactions from stolen drugs that were most likely due to improper storage and handling.

The theft comes just over a year after the US Food and Drug Administration (FDA) published guidance to industry in the form of a letter to stakeholders, which exhorted companies to review and update their security procedures and inform supply chain partners when thefts occur (see FDA gives advice on cargo, warehouse thefts).

Industry response

Meanwhile, heightened awareness by regulators has been mirrored by initiatives from industry. Last week, the Rx-360 group which focuses on supply chain security and quality issues within pharma published its own 'points to consider' document to help improve security of pharmaceutical shipments.

The document outlines an approach to risk-assessment of pharmaceutical shipments to help determine the level of security technology which should be applied, ranging from simple locks, seals and panic buttons for drivers to more sophisticated systems to track cargo and monitor its integrity.

It also suggests ways to improve the management of pharmaceutical shipments, for example carrying out due-diligence and audits on shippers, using approved routes and providing security training to staff involved in transportation.

The intention is to work with other professional or trade organisations to develop a single, unified guide, says Rx-360.

"The purpose of these Points-to-Consider are to describe certain practices that have been implemented at various Rx-360 member companies, and that have been published in the literature, in order to prevent cargo theft in the USA and Europe," said the industry group.


---
Enjoyed this article? Subscribe to our free newsletter here
.
---
© SecuringIndustry.com
comments powered by

Disqus