Substandards generally cheaper than counterfeits, says study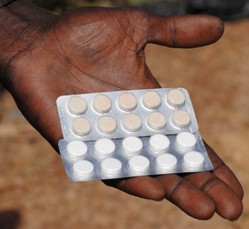 A study has demonstrated for the first time that while counterfeit medicines are generally priced similarly to genuine products, substandard medicines are usually noticeably cheaper.

"If the analysis based on these limited data is replicated in other studies, it has potentially important implications for policy decisions," says Roger Bate of the American Enterprise Institute, the author of the report.

"If substandard drug price signals are indeed widespread, combating such products may be easier than at first thought," added Bate, noting that price monitoring might enable a tool in identifying sellers of quality-compromised drugs.

The analysis extends earlier findings by the AEI which showed that the price discrepancy between poor quality and good quality drugs is around 14 per cent.

It now appears that nearly all of that discrepancy is accounted for by substandard drugs, with the typical discount for counterfeits negligible at 0.6 per cent and the discount for substandard drugs averaging 19 per cent.

"The small samples collected so far suggest that some companies and wholesalers vary their pricing based on quality," says Bate.

"These prices signals could throw up a red flag to a buyer or regulator, which could ultimately help both purchasers and regulators fight against dangerous products in their markets."

---
Want our news sent directly to your inbox?

---
© SecuringIndustry.com
comments powered by

Disqus