Coach wins $267m damages in counterfeiting lawsuit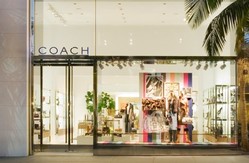 Luxury accessories manufacturer Coach has won a massive $267m judgment against hundreds of Internet sites selling counterfeit versions of its products.

Coach acknowledges however that the financial damages awarded by the Illinois Federal Court in the US is largely symbolic, as it is unlikely to recover the money from the diffuse network of individuals and organisations copying its brands.

More significantly, the US company has claimed ownership of more than 570 domain names used by counterfeiters to sell handbags, purses, shoes and other accessories falsely claiming to be authentic Coach products. All of the domains used the word 'Coach' in the domain name.

"The magnitude of this judgment underscores the severity and illegality of counterfeiting, and sends a clear message that our courts will enforce the law," said the company's general counsel Todd Kahn.

"This judgment should serve as a warning to everyone involved in any aspect of trafficking in counterfeit goods that Coach will find you and will seek to impose the harshest penalties available against you," he added.

Coach started a concerted campaign against counterfeits in 2009 - called Operation Turnlock - and says it has obtained monetary awards from "virtually every link in the chain of counterfeit distribution."

As is typical of counterfeit networks, the various players in the fake Coach product supply chain included manufacturers, wholesalers, retail operators, website operators, people running flea markets and landlords who provide a location from which others sell counterfeit merchandise.

Coach will be able to seize money held in online Paypal and Western Union accounts, according to a Women's Wear Daily report.

The Coach award is the latest in a string of similar cases involving Internet counterfeiters. Earlier this year another lawsuit involving the accessories company resulted in $44m in damages being awarded against Linda Allen and daughter Courtney of New York, who had been selling counterfeit Coach bags via two websites and eBay.

Meanwhile, Hermes and Burberry were awarded $100m apiece in cases centring on websites based in China that were distributing products infringing their trademarks.
---
Want our news sent directly to your inbox?

---
© SecuringIndustry.com
comments powered by

Disqus