Fake ID seller closes after pressure from US senators
14-Aug-2012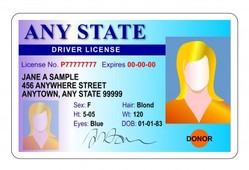 An online retailer of fake identification documents has shut down less than one week after US senators targeted the site.

Last week four US senators called for China to take action against a website - called ID Chief - they viewed as a threat to national security. The fake identification website has now closed and tried to defend itself against the most serious of the accusations.

"We are stopping the website. Thank you for your support. We also want you to be smart and only use your novelty ID for buying beer in movies. We do not like criminals and do not think we are bad people, we just try to help the poor student have some fun," ID Chief posted in a notice.

The message from the website makes no mention of the senators' letter or subsequent pressure from Chinese authorities. Brian Zimmer, president of the Coalition for a Secure Driver's License, sees a clear link though, saying: "The senators took the right step in addressing directly the Chinese ambassador and seeking his help."

"It is clear that action soon followed in China leading to an abrupt end to the menace of hundreds of thousands of counterfeit IDs flooding this country," he added.
---
Enjoyed this article? Subscribe to our free newsletter here
.
---
© SecuringIndustry.com