EU fake label cases rise for third year in a row
30-Jul-2012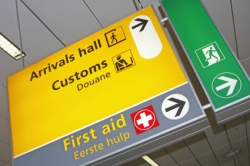 EU seizures of fake labels increased for the third year in succession to add to fears counterfeit manufacturing in Europe is on the rise

Data from the European Union (EU) comes weeks after a UK Intellectual Property Office (IPO) report noted an increase in seizures of counterfeit tags, labels and stickers. Combined the two datasets add to concerns that more-and-more fake goods are being manufactured in Europe.

Since the EU began separating out data on cases involving counterfeit labels, tags and stickers in 2009 the number of incidents has increased each year. When records began in 2009 the EU reported 313 cases. Last year there were 431, an increase of more than one-third in two years.

The increase in cases has failed to push up the number of items seized though. In 2009 the EU seized more than 15m labels, tags and stickers but the figure has fallen each year and totalled just 2.5m in the latest report.
---
Enjoyed this article? Subscribe to our free newsletter here
.
---
© SecuringIndustry.com