US bill would give FDA more powers to regulate supply chain
04-Aug-2010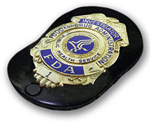 A bill designed to give the US Food and Drug Administration greater powers to oversee the pharmaceutical supply chain has been introduced by Colorado Senator Michael Bennet.

The Drug Safety and Accountability Act of 2010 aims to strengthen quality standards for pharmaceutical manufacturers and their contractors, improve the oversight of overseas manufacturing sites, and give the FDA authority to order recalls of potentially dangerous drugs.

"For too long, the FDA has lacked the proper authority to adequately safeguard our drug supply and protect ... consumers," said Bennet.

The bill has been drawn up in the wake of a 400 per cent increase in product recalls in the USA in 2009 compared to 2008, as well as the heparin contamination scandal in 2007 and 2008 which led to more than 100 deaths in the USA alone.

Specifically, the bill would give the FDA powers to assess civil penalties for violations of the Food, Drug and Cosmetic Act and to subpoena documents and witnesses, improve information exchange between the FDA and other federal agencies and protect industry whistleblowers that wish to bring information to the agency.

Central to the plan is the creation by the FDA of an information system to track all plants making drugs and active ingredients for the US market.

Meanwhile for manufacturers the bill would bring in the requirement to put quality management plans in place to ensure the quality and safety of their drugs and drug components, with an emphasis on strong oversight of suppliers, and require companies to document the entities involved in the manufacturing supply chain for their drugs.

It would also provide new oversight of over-the-counter drugs and would prevent the regulator from relegating OTC drugs to a lower-risk category for site inspection.

The FDA recently said it wanted to strengthen inspection and quality requirements for drugmakers who outsource to suppliers and suggested the agency should have the authority - currently lacking - to require a company to recall drugs that have been found to be contaminated or unsafe.

Putting in place mandatory recall powers rather than relying on the current voluntary system is also the subject of another bill (HR 5740) introduced into Congress by Representative Edolphus Towns, who has been leading a Congressional investigation into quality control problems at Johnson & Johnson subsidiary McNeil.

In 2009, there were a record 1,742 drug recalls with the vast majority related to manufacturing quality and testing. Ensuring quality is made more difficult by the globalisation of drug manufacturing, according to Bennet.

The bill was welcomed by the Society of Chemical Manufacturers of America (SOCMA) Bulk Pharmaceutical Task Force, whose chairman Brant Zell said: "This legislation is a good starting point."

"Today, about 80 per cent of the drugs' active ingredients come from overseas in countries like India and China. However, imported drugs receive less than 5 per cent of FDA's resources."

Not all stakeholders are convinced that that there is a need for any additional safeguards, however, and Ken Johnson, senior vice president of industry group the Pharmaceutical Research and Manufacturers of America (PhRMA), said the organisation was reviewing Bennet's bill.

"Brand-name pharmaceutical companies make tremendous investments in quality control systems and take extensive measures to help protect patient safety and to help prevent adulterated ingredients from entering into America's prescription drug supply," he said.

"The US regulatory system for prescription drugs is the toughest and safest in the world."
---
Enjoyed this article? Subscribe to our free newsletter here
.
---
© SecuringIndustry.com