US authorities arrest former Canadian pharmacy owner
15-Jun-2012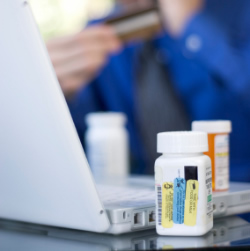 One of the prominent figures in the Canadian pharmacy sector in recent years - Andrew Strempler - has been arrested in Florida on charges relating to the distribution of illegal medicines in the US supply chain.

The 38-year-old is expected to be formally charged next week in a Miami federal court for conspiracy to commit mail fraud and wire fraud stemming from an online pharmacy business, according to a Wall Street Journal report.

The arrest is the latest development in a long-running federal investigation in to Canadian pharmacies linked to the introduction of counterfeit, diverted and unapproved medicines into the US, and has come to the fore once again after counterfeit copies of Roche's cancer drug Avastin (bevacizumab) and Teva's attention-deficit hyperactivity disorder (ADHD) were discovered earlier this year.

Strempler was instrumental in setting up the Canadian Internet pharmacy phenomenon which emerged around a decade ago in answer to rising prescription drug prices in the US, providing cheaper prescription medicines to American citizens via his Mediplan Pharmacy business and RxNorth website.

In 2005 however the US FDA seized a large quantity of medicines handled by Strempler's organisation and revealed that the majority came from overseas manufacturers even though they were presented as being made in Canada and approved by the national regulatory authorities.

Further seizures a year later netted some counterfeit products, according to federal documents, including fake versions of Pfizer's cholesterol-lowerer Lipitor (atorvastatin) and AstraZeneca's gastrintestinal drug Nexium (esomeprazole) and breast cancer treatment Arimidex (anastrozole).

Although the RxNorth site was sold off in 2006 to CanadaDrugs.com and evenually closed down in 2008, Strempler has continued to operate an online pharmacy business outside Canada, namely Pharmacheck which is based in the Caribbean island of Curacao.

Meanwhile, CanadaDrugs.com and a string of other overseas sites are still being investigated by the FDA in connection with counterfeit medicine cases.

The FDA's official line is that importation of medicines brought from overseas online pharmacies remains illegal, and the agency advises consumers only to buy drugs from online pharmacies certified by the National Association of Boards of Pharmacy's Verified Internet Pharmacy Practices Sites (VIPPS) programme.

An amendment to the Prescription Drug User Fee (PDUFA) seeking to legalise personal importation of prescription medicines from Canada was defeated in the Senate last month.

---
Enjoyed this article? Subscribe to our free newsletter here
.
---
© SecuringIndustry.com