UN office taps private sector aid for anti-counterfeit programme
03-Jul-2012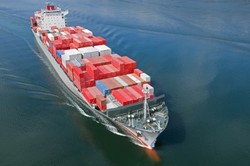 The United Nations Office on Drugs and Crime (UNODC) has started to boost the operations of a programme aimed at intercepting counterfeit and illicit goods with the help of donations from private companies.

The Container Control Programme (CCP) - a joint initiative run by the UNODC and World Customs Organization - has been bolstered by its first private-sector donor as part of an effort to involve "businesses with a vested interest in countering this aspect of a global crime". The unnamed company is said to be a major clothing producer.

UNODC executive director Yury Fedotov noted that to date the CCP has achieved "spectacular results, intercepting maritime shipments of illicit drugs, endangered species, counterfeit goods and stolen cultural artefacts."

"The effects of this work speak for themselves and with the expansion of this programme into more and more countries it will help the authorities' further tackle criminal networks," he added. The CCP currently has 28 operational port control units across 14 countries.

Since its inception, the programme has led to the seizure of 487 containers of fraudulent and contraband goods alongside a further 195 containers of illicit drugs. More than 75 per cent of all seizures by the CCP are for fraudulent goods, including materials with potential to harm the public such as counterfeit medicines, sub-standard electrical goods and fake heavy-duty machinery.

"With more than 90 per cent of global trade transported by sea and over 500 million maritime containers moving around the world each year, smuggling via containers is an attractive avenue for criminals," said the UNODC in a press release.

However "with only two per cent of all containers inspected, identifying illegal goods is a challenging task with criminal networks exploiting legitimate shipping routes to move illegal goods."

- Meanwhile, the WCO and France's Union des Fabricants (UNIFAB) signed a memorandum of understanding earlier this month to strengthen their cooperation in the fight against counterfeiting via the promotion of the Interface Public-Members (IPM) - a tool developed by the WCO to enhance communication between customs and rights holders - and the sharing of information that will facilitate the training of customs officers.
---
Enjoyed this article? Subscribe to our free newsletter here
.
---
© SecuringIndustry.com