Taiwanese FDA warns of fake medical devices
09-Aug-2012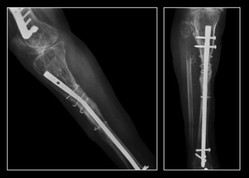 The Taiwanese FDA has told hospitals to check equipment after police seized 13,000 allegedly counterfeit medical devices.

Prosecutors took 13,000 items from Stephen Fan Trading amid allegations the company sold fake plates and screws under the name of a US medical device manufacturer. After hearing of the action the Taiwanese Food and Drug Administration (FDA) alerted hospitals of the threat.

Lin Hsin-hui, a section chief of the FDA's Medical Device and Cosmetics Department, told the Taiwanese Central News Agency "there will be no product recall at the moment." Prosecutors are yet to prove the products are counterfeit.

According to local media reports about 100 hospitals from across Taiwan have bought products from the company at the centre of the allegations. As such the FDA is advising hospitals to verify their products before use.

The bust comes two months after the UK Medicines and Healthcare products Regulatory Agency (MHRA) seized more than 400 digital thermometers during raids in Harrow and Oxford.
---
Enjoyed this article? Subscribe to our free newsletter here
.
---
© SecuringIndustry.com