Pharma cargo thefts decline in 2011
20-Jan-2012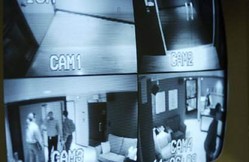 The number of thefts of pharmaceutical shipments declined significantly in 2011, with fewer cases and a much lower average value per incident, according to data compiled by security firm Freightwatch.

There were 36 incidents involving pharmaceutical shipments last year, down from 49 in 2010, while the average value of lost shipments shrank from $3.78m to $585,000. Theft of trailer accounted for 28 of the theft incidents, with two deceptive pickups and two facility burglaries.

"With only two thefts valued at more than $1m, 2011 recorded the lowest overall value of pharmaceutical thefts in the FreightWatch database dating back to 2006," according to the report.

One key factor in the reduction is believed to be the increasing organisation of the pharmaceutical industry, thanks to groups such as the cross-company Pharmaceutical Cargo Security Consortium which shares intelligence and best practices on cargo security.

Overall, there were 974 cargo theft incidents in the US last year, an 8 per cent increase on 2010, with 87.5 per cent of the total full truckload (FTL) or container thefts and 3.4 per cent facility burglaries.

Food and beverage shipments were the most-targeted category, accounting for 23 per cent of the total, followed by electronics (17 per cent), building/industrial (14 per cent) and clothing/footwear (9 per cent). Pharmaceuticals accounted for 4 per cent of the total incidents.

2011 was also notable for the emergence of a modus operandi in which criminals set up fictitious transport companies in order to intercept shipments. A total of 38 such incidents were recorded for the year.

Cargo theft news in brief

- Health product specialist NBTY suffered a full truckload (FTL) cargo theft earlier this week, losing a shipment of vitamin supplements at a truck stop in Salt Lake City, Utah. The January 16 theft appears to be opportunistic, with the trailer unexpectedly left unattended at the truck stop while the driver attended to a mechanical fault with the tractor. The identity of the goods stolen has not yet been divulged, but the value of the shipment is around $300,000.

- Procter & Gamble lost an FTL shipment of health and beauty products on January 16 in Ormond Beach, Florida. The thieves made off with around $500,000-worth of goods while the tractor and trailer was left unattended in an unsecured parking area.

---
Enjoyed this article? Subscribe to our free newsletter here
.
---
© SecuringIndustry.com