New rules on IPR in Europe 'must not impact generic drug supplies'
04-Jul-2012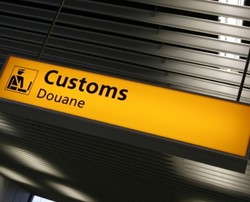 The European Parliament voted in favour of new powers for customs officers in the EU to seize and destroy counterfeit goods yesterday, on the proviso that these are not used to disrupt the trade in legitimate generic medicines.

The resolution was adopted with 397 votes in favour, 259 against and 26 abstentions, and the draft regulations will now be put forward for discussion with the European Council.

Parliament had decided to clarify the rules surrounding customs right to intervene in cases of intellectual property rights (IPR) due to the "rising volume of goods bought by EU citizens online and shipped to them by post from countries outside the EU".

"Customs officials placed on the EU's external borders are in a comparatively good position to stop infringing goods before they enter the internal market", said Parliament's rapporteur Jürgen Creutzmann in the debate preceding the vote.

Customs authorities must however abide by the EU's international commitments to ensure that generic medicines are not delayed or confiscated, according to the text of the resolution.

The seizures of legitimate generic medicines made in India and en route to markets in Latin America by EU customs created considerable controversy in recent years.

The Court of Justice of the EU (CJEU) ruled last year that shipments coming from a non-EU country that are in customs warehousing or in transit in the EU can only be classified as "counterfeit" or "pirated" – and detained under the anti-piracy legislation – if it is proven that they are intended for sale in the EU.

Some MEPs would have liked generic medicines to have been exempted altogether from the new rules, and so voted against the regulation as a whole.

The changes to the current process would allow customs to destroy larger shipments of counterfeit goods in the absence of a court decision, provided the right-holder confirms the infringement and the importer does not file an objection.

In the case of small consignments, the draft regulation introduces a simplified procedure to allow small consignments of suspected counterfeit or pirated goods to be destroyed sooner. Preliminary figures for 2010 show a 200 per cent increase in small postal consignments confiscated by customs.

The final proposal was watered down from earlier drafts with the addition of clauses allowing persons buying the counterfeit goods to object to their destruction, and to forego the costs of destruction if they have been shown to have bought them in good faith.

"Customs confiscations of counterfeit and pirated goods almost doubled between 2009 and 2010, and these goods cost European businesses about €250 billion in lost sales each year," said Parliament in a statement.
---
Enjoyed this article? Subscribe to our free newsletter here
.
---
© SecuringIndustry.com