Microsoft, Yahoo follow Google in fight against rogue online pharmacies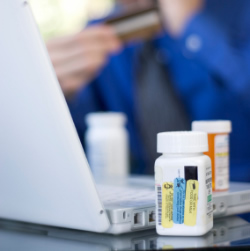 Microsoft and Yahoo are now insisting that companies which advertise pharmaceuticals in the USA using their sponsored search results programmes have to be accredited by the national Verified Internet Pharmacy Practice Sites (VIPPS) scheme.

The companies have followed in the footsteps of Google, which said last year it would only allow advertising from pharmacies with VIPPS or Canada's equivalent CIPA accreditation.

The major search engine operators have all been criticised for not exerting greater control over advertisers of medicines, and with the big three operators now following this strategy it reduces the chances of rogue pharmacies moving from Google to other engines.

The measures address the sponsored links generated when an Internet user enters a relevant search term, but of course will not have a bearing on 'organic' search results – the main body of results generated over which search engine operators have little control.

One study reported last year concluded that the vast majority (80 to 90 per cent) of all advertisements for pharmacies displayed alongside search engine results were violating federal and state laws, for example by offering medicines without a prescription and supplying counterfeit and substandard products.

The National Association of Boards of Pharmacy (NABP) which operates the VIPPS scheme welcomed Microsoft and Yahoo's decision, saying they had made a "conscientious decision to hold pharmacy advertisers accountable to the laws established in the US to protect patient health."

The NABP's own analysis of more than 5,000 online pharmacies reviewed since its VIPPS scheme got under way a decade ago indicates that 96 per cent of them appeared to be out of compliance with pharmacy laws and practice standards.

Other groups such as the non-profit Partnership for Safe Medicines welcomed the move, saying that requiring VIPPS accreditation would present an additional barrier between rogue pharmacies and their unwitting customers.

"This is a significant step toward mitigating the threat of unsafe medicines available for purchase online," said PSM president Bryan Liang.

While a step forward, it is acknowledged that accreditation schemes have their limitations. Last month, for example, a website was closed down after falsely claiming to have been accredited under the PGEU scheme which operates in Europe as well as four pharmacy bodies in North America.

That incident raised questions about value of plans in the EU to introduce a community-wide accreditation and logo scheme for online pharmacies.
---
Enjoyed this article? Subscribe to our free newsletter here
.
---
© SecuringIndustry.com
comments powered by

Disqus