Interpol and Google create product verification app
23-Jul-2012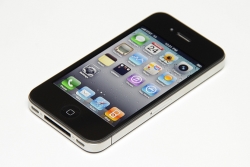 Interpol has collaborated with Google to create a smartphone app for checking if a product is genuine.

The system, called Interpol Global Register (IGR), will allow anyone with a mobile phone or internet-enabled device to verify a product's authenticity by screening unique security features.

"Companies linking to the IGR will instantly become world leaders in securing their products and protecting consumers from fake and illicit goods, making the register an increasingly powerful tool for the consumer," Ronald Noble, Secretary General of Interpol, said.

Interpol is already working with industry to have them link to IGR. Medicine-verification firm PharmaSecure is involved and Interpol is also working with a tobacco track-and-trace trade group. Interpol hopes that by bringing together existing platforms IGR can act as a gateway.

Google Ideas, the search giant's think tank, helped Interpol by developing a proof of concept model for IGR. The collaboration means the model was developed for Android, which is owned by Google, but Interpol is planning versions for Apple, Microsoft and Blackberry devices too.

After scanning the security features the app will say whether the product is verified and provide location-based details. Users can also check a product's authenticity by manually entering details.
---
Enjoyed this article? Subscribe to our free newsletter here
.
---
© SecuringIndustry.com