Huge counterfeit medicines haul seized in East Africa
27-Aug-2010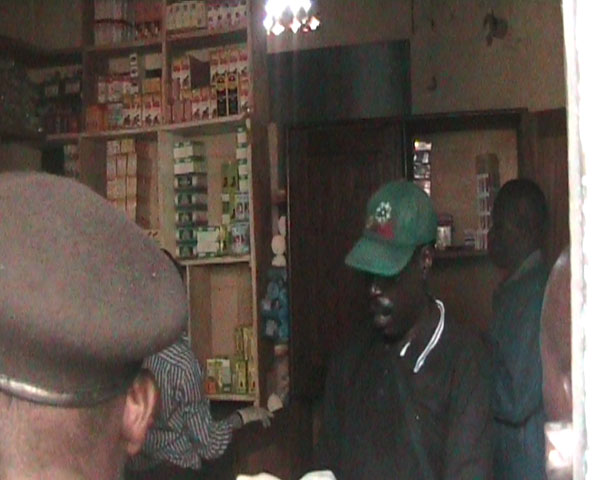 Around 10 metric tonnes of counterfeit and illicit medicines has been seized in East Africa in a major operation coordinated by Interpol and the World Health Organization-supported IMPACT group.

Operation Mamba III - the third such operation in as many years aiming to curb the manufacture and distribution of counterfeit medical products in East Africa - also led to the arrests of more than 80 individuals "suspected of involvement in the illegal manufacture, trafficking or sale of counterfeit and diverted medical products," according to Interpol.

Police, customs and drug regulatory authorities from Burundi, Kenya, Rwanda, Tanzania, Uganda and Zanzibar took part in the raids which were carried out in July and August. Interpol itself has no authority to arrest perpetrators so relies on local enforcement agencies.

Around 300 premises were checked or raided across the participating countries, said Interpol, leading to the seizure of counterfeit essential medicines including vaccines, antimalarial drugs and antibiotics. Forensic examination of the seized goods is being carried out by the laboratories of the Singaporean Health Science Authority.

The operation also seized "significant quantities" of government medicines that were diverted to illegal re-sale markets, said Interpol. Last year, the Mamba II operation raided 270 premises, including legitimate pharmacies and hospitals as well as informal outlets such as market stalls.

"Operation Mamba III demonstrates that by working together collectively, countries can take concrete action on the ground to curb a crime that is still low-risk and high-profit for the criminals involved while representing a very real danger to the general public," commented Aline Plancon, the head of Interpol's Medical Products Counterfeiting and Pharmaceutical Crime (MPCPC) unit.

Representatives of the participating countries will meet in Zanzibar next week (1-2 September) in order to review and draw on the results of the operation.

"Operation Mamba III will also have served as a necessary platform to build up the awareness, resources and educational efforts which will play an essential role in making significant progress against counterfeiters in the coming years," said Plancon.

The MCPC was officially set up in January 2010 to take charge of Interpol's operations in this area. Previously, Plancon was part of the intellectual property unit at the agency, but the decision was taken to set up a dedicated, separate group within Interpol - with more staff - in part to show that counterfeiting of medicines and related crimes is a key focus for the agency and to broaden the scope outside of the IP arena.

The decision to set up the new unit also acknowledges the ongoing political controversy over a perceived conflation of patent and trademark issues in the fight against counterfeits. For example, there have been allegations that in some cases the definition of a counterfeit can be stretched to include a legitimate generic medicine, leading to fears that supply of essential medicines to some countries could be interrupted.

- Meanwhile, the authorities in Nigeria say they have carried out raids on pharmacies and patent medicine stories in the vicinity of Yola and Jimeta, seizing a number of suspected counterfeit medicines based on on-the-spot checks using Thermo Fisher's TruScan handheld scanner. The seizures included antibiotics and antimalarials, including an estimated $50,000-worth of a product claiming to be GlaxoSmithKline's Augmentin (amoxicillin and clavulanic acid).


---
Enjoyed this article? Subscribe to our free newsletter here
.
---
© SecuringIndustry.com