Former pharmacist jailed for fencing stolen medicines in UK
14-Sep-2011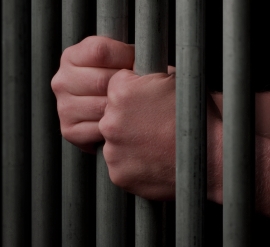 A former pharmacist has been given a four-year prison sentence and ordered to pay £15,000 costs at Southwark Crown Court in the UK for receiving £1.1m-worth ($1.73m) of stolen medicines.

Hafiz Noorullah was convicted of receiving and storing the stolen goods, which were taken from a trailer whilst in transit to a Novartis distribution centre in March 2005. The trailer had been parked overnight en route from a manufacturing facility in Switzerland.

The truckload of medicines included large volumes of Novartis' Femara (letrozole) for breast cancer, Comtan (entacapone) for Parkinson's disease and blood pressure medication Lopressor (metoprolol tartrate).

The identity of the thief was never discovered and the trailer never found, however, the medicines were later advertised for sale on the internet, according to the UK Medicines and Healthcare products Regulatory Agency (MHRA).

A joint investigation by Novartis and the MHRA led to Noorullah's arrest in November 2007 following a raid of his business premises during which the stolen medicines were recovered.

MHRA Head of Operations, Danny Lee-Frost, said: "These medicines were stolen in bulk before they were ready for the pharmaceutical market. Noorullah and the people who stole these medicines gave no thought to the needs of the patients that these medicines were intended for."

"This was an attempt to make a huge profit at the expense of patients and the legitimate pharmaceutical industry."
---
Enjoyed this article? Subscribe to our free newsletter here
.
---
© SecuringIndustry.com