China makes 22 arrests in contaminated capsule case
17-Apr-2012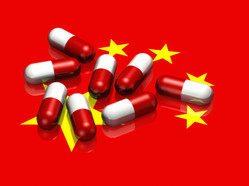 China is in the throes of another healthcare scandal, with police making 22 arrests in an incident involving chromium contamination of capsules used to formulate traditional Chinese medicines and pharmaceutical products.

The State Food and Drug Administration (SFDA) says it has ordered a recall of 13 products known to have used the contaminated gelatin-based capsules, including two antibiotics, according to the state-run Xinhua news agency.

The source of the problem seems to be the use of industrial-grade gelatin manufactured from scrap leather, with the chromium contaminant thought to have been introduced during the tanning process, rather than pharmaceutical-grade material.

Gelatin used in pharmaceuticals should follow a strict production procedure, with tight controls on collection of material in slaughterhouses, treatment and processing steps.

Protracted exposure to excess chromium is linked to the development of cancer, and investigations by the Chinese authorities indicate that the recalled capsules contained up to 90 times the permissible levels of the contaminant (2mg/kg).

The 13 brands included drugs made by well-known companies such as Tonghua Golden-Horse Pharmaceutical and Jilin Xiuzheng Pharmaceutical, according to local news reports.

The contaminated capsules have been traced to at least four companies operating in the pharmaceutical production hub located in Xinchang, an area in Zhejiang province in the east of the country. The capsule producers are thought to have sourced the contaminated gelatin from suppliers in the northern Hebei and Jiangxi provinces.

Among the companies suspected of involvement in the incident are Zhuokang Capsule and Huaxing Capsule Factory, which were both cited in a China Central Television report on Sunday.

The public has reacted angrily to the incident, which comes in the wake of a series of other product scandals in recent years such as melamine contamination of infant formula, tainted heparin, counterfeit rice wine, and toothpastes and other consumer products laced with diethylene glycol.

China has been striving to boost quality levels in its huge and fragmented pharmaceutical sector, for example by drawing up new regulations on Good Manufacturing Practice (GMP) last year which will have to be followed by all companies serving the domestic market by 2015.

Towards the end of last year, the Chinese government unveiled its 2011-2015 National Drug Safety Plan, which called for a revision of laws governing the manufacture and distribution of medicines, strengthened inspection and enforcement powers for the SFDA and increased laboratory capacity for testing suspect goods.
---
Enjoyed this article? Subscribe to our free newsletter here
.
---
© SecuringIndustry.com