China plans to 'name and shame' drugmakers
17-Aug-2012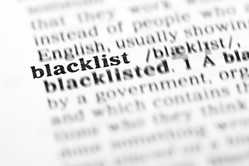 China's State Food and Drug Administration (SFDA) has proposed a system whereby it would maintain a blacklist of companies and individuals involved in serious violations of drug and medical device laws, including the sale of counterfeit or substandard products.

The proposed regulation - first disclosed in May - could have major consequences for transgressors, with enforcement actions including revocation of permits to manufacture or carry out clinical trials, for example, a block on new applications, and more frequent inspections and quality spot-checks.

Those blacklisted will be listed on a publicly-accessible website in a naming-and-shaming approach that could have major consequences for established organisations sailing a little close to the wind in terms of their operational practices.

A review of the proposals by lawfirm Covington & Burling LLP (available here) notes that the scope of the proposed blacklist covers organisations or individuals involved in the production or sale of counterfeit or inferior drugs, unregistered or substandard medical devices, as well as those who are found guilty of serious violations in Good Manufacturing Practices (GMP).

It also includes fraudulent activity such as concealing relevant information or submitting false information when applying for permits, and obtaining permits via false certificates or other methods such as bribery.

The blacklist will also include anyone who has previously received a 10-year prohibition from producing or distributing drugs and devices, according to Covington & Burling.

Moreover, the proposals (original Chinese document available here) introduce a 10-year ban on any drug or device manufacturer employing an individual responsible for "producing unregistered devices or devices that substantially fail to meet national or industry standards".

"Companies and individuals engaged in the research, development, manufacturing, and distribution of drugs or devices in China need to be aware of the serious implications of the proposed blacklist and diligently comply with SFDA regulations in order to mitigate corporate or individual liability and business interruption," comments the lawfirm.
---
Enjoyed this article? Subscribe to our free newsletter here
.
---
© SecuringIndustry.com