Brazil seizes fake Schering-Plough products
31-Aug-2012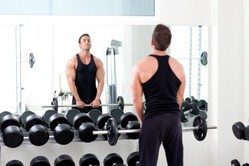 Brazil's National Health Surveillance Agency (ANVISA) has said its enforcement officers seized and destroyed three lots of counterfeit Schering-Plough products found circulating in the country.

The counterfeits included two lots of Schering-Plough's Deca-Durabolin (nandrolone decanoate) - numbered 14642 and 14126 - as well as one lot of hormone-based therapy Durateston (testosterone esters) sold by subsidiary Organon and with the number 12,923.

ANVISA said Schering-Plough had confirmed that it did not manufacture the affected lots and the numbers do not correspond with those used on genuine product.

The company also noted that one of the lots of Deca-Durabolin was presented in a 250mg formulation that it does not market. Schering-Plough only sells the drug in 25mg and 50mg formulations.

Both products are known to be targeted by counterfeiters as they are prone to diversion and illicit use by body-builders.
---
Enjoyed this article? Subscribe to our free newsletter here
.
---
© SecuringIndustry.com