EU proposals on medical device UDIs due in September
20-Jul-2012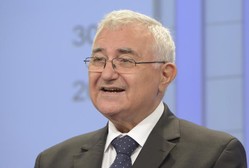 The European Commission is gearing up to present legislative proposals tightning up the control of medical devices by the end of September in the wake of the scandal involving defective breast implants manufactured by French company Poly Implant Prothèse (PIP).

A key element in the proposals is the introduction of tools to support the traceability of medical devices as well as their long-term monitoring in terms of safety and performance, incuding a unique device identification (UDI) system akin to that just proposed by the US FDA. The proposals would also see the creation of a database listing all devices on the European market.

Speak about the proposals last month, European Health and Consumer Policy Commissioner John Dalli noted that traceability of medical devices is not currently regulated by European medical devices legislation, and this has prompted some European countries to impose traceability requirements on economic operators at national or sometimes even regional levels.

The UDI system is "based on globally accepted guidance", he said and is the result of a close and fruitful international cooperation where both the US and the EU have played a leading role.

In adiiton to contributing to the fight against counterfeiting, the revision of the legislation will allow the unambiguous identification of a specific device on the market, helping to enhance patient safety due to improved incident reporting, targeted field safety corrective actions and better monitoring by competent authorities.

It will also optimise patient care by reducing medical errors and lead to better control of the supply chain, "since all economic operators will be obliged to identify who supplied them and to whom they have supplied medical devices".

Additional details are available here.

---
Enjoyed this article? Subscribe to our free newsletter here
.
---
© SecuringIndustry.com