China trumpets latest crackdown on counterfeit medicines
17-Jun-2012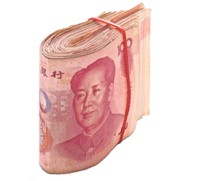 China's State Food and Drug Administration completed a five-month campaign against counterfeit medicines which has uncovered some 30,000 cases involving around $43.5m-worth of fake products.

The cases were investigated between January and May, according to the state-run Xinhua news agency, which notes that 669 cases have been transferred to police departments for further investigation.

Future crackdowns will focus on websites advertising and selling fake drugs, their distribution via postal services and procurement of medicines by rural stores and health centres.

Last year, China's Ministry of Public Security said it had intercepted $315m-worth of fake medicines and packaging spanning oral dosage forms and injections, as well as both western and traditional Chinese medicines.
---
Enjoyed this article? Subscribe to our free newsletter here
.
---
© SecuringIndustry.com