Klipsch adding hologram labels to fight fake headphones
06-Aug-2012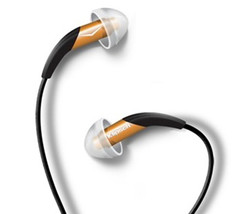 Klipsch Group is adding hologram labels to its headphones after bad reviews on Amazon alerted it to the rise of counterfeits.

Amazon contacted Klipsch about the headphones after a spate of bad customer reviews. When Klipsch investigated the reviews it discovered the negative comments were for fake versions of its high-end headphones.

"It's actually inferior product that uses very cheap materials and the acoustics aren't there," Mike Klipsch, president of global operations at Klipsch, told Consumer Electronics Daily. The reviews alerted Klipsch to the scale of its counterfeiting problem and prompted it to take action.

In a collaboration with OpSec, Klipsch is adding hologram labels to its headphones. "We haven't spent 66 years to create a premium brand just to have counterfeiters destroy it," said the company.

Comments by Klipsch add to evidence that counterfeiters are targeting headphones. In 2011 UK customs officials seized 50,000 pairs of fake headphones and singled out the trend in a recent report.
---
Enjoyed this article? Subscribe to our free newsletter here
.
---
© SecuringIndustry.com