Dubai authorities seize $1m of fake electronic goods
10-Aug-2012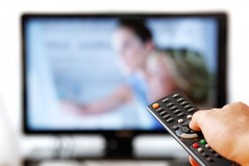 Authorities in Dubai have seized fake electronics worth $1m from a warehouse that employed 60 people.

The Dubai Department of Economic Development (DED) described the raid as one of its biggest anti-counterfeiting actions to date. At the warehouse in Al Aweer DED officials found more than 20,000 counterfeit goods infringing brands including LG, Panasonic, Sony, Sharp and Hitachi.

"Trademark infringement violates intellectual property rights and Dubai is determined to curb such practices," said Khalid Ali Al Youha, acting manager at the DED's intellectual property unit.

"Counterfeiting corrupts the market, kills innovation and denies a consumer his right to quality," he added.

Around 60 people were found working at the warehouse, Gulf News reports, but legal action will focus on the owner of the counterfeit goods. The owner is expected to be fined the maximum amount allowed for trademark infringement, which in Dubai is a little more than $8,000.

In recent years the United Arab Emirates has emerged as a hub for fake goods and authorities in Dubai are keen to stamp out the problem.

"Dubai being a major logistics hub and retail destination we maintain an extreme vigil against counterfeiting," Al Youha said.


---
Enjoyed this article? Subscribe to our free newsletter here
.
---
© SecuringIndustry.com