Indian police raid fake cosmetics production plant
23-Jul-2012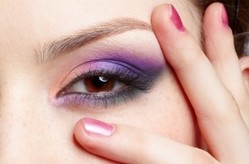 Police in India have seized machinery, raw materials and fake cosmetics in a raid on a facility, local media reports.

The raid on a production plant in Sonipat in north India unearthed raw materials and counterfeit cosmetics worth $900,000 (€740,000), plus 10 pieces of machinery used in their manufacture.

Local police found four drums containing 355 kg of cream besides 60,000 pouches featuring the brand name 'Fair and Lovely'. A further 2,340 tubes of fake Vicco turmeric cream, plus 85,000 empty tubes of this brand, and 21,000 pouches of counterfeit Godrej hair dye were also found.

Indian authorities decided to raid the facility after receiving a tip off, the Times of India reports, and subsequently arrested a man believed to be in charge of the manufacturing plant. A case is being brought against the owners of the facility and further arrests are expected.

The raid is another indication of the prevalence of fake cosmetics in India. In the past few weeks there have been multiple reports in local media of seizures of fake cosmetics from wholesalers.
---
Enjoyed this article? Subscribe to our free newsletter here
.
---
© SecuringIndustry.com