Indian fake cosmetics, herbal medicine market nears $1.8bn
20-Aug-2012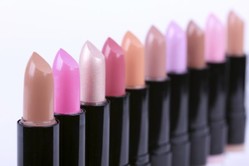 Sales of counterfeit cosmetics and herbal medicines in India neared $1.8bn in the last fiscal year, a trade association claims.

The Associated Chambers of Commerce and Industry of India (Assocham) cited the estimate in a report calling for tougher laws to stop the rise of fake cosmetics and other products. Perceived weaknesses in current legislation are blamed for the rise of counterfeiting hubs in India.

"Delhi is the hub of counterfeit products," D S Rawat, secretary general of Assocham, told the Press Trust of India. He said three-quarters of fakes originate in Delhi and until authorities crack down businesses will suffer.

Across all industries in the fast-moving consumer goods sector, which includes personal care products like toiletries, Assocham estimates companies face 25 per cent loss of market share from fakes.

Cosmetics manufacturers are among the most affected by counterfeiting. Assocham values the Indian counterfeit goods market at $8bn, of which almost one-quarter comes from the sale of fake cosmetics and herbal medicines.
---
Enjoyed this article? Subscribe to our free newsletter here
.
---
© SecuringIndustry.com