US feds seize 70 'copy cat' sites selling fake goods
16-Jul-2012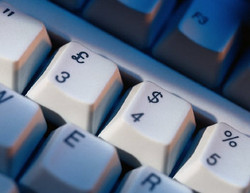 US federal investigators have closed 70 'copy cat' websites selling fake headphones, handbags and other products.

The 70 domains mimicked genuine websites for luxury brands like Louis Vuitton Beats by Dr. Dre to trick consumers into buying counterfeit products. A US Immigrations and Customs Enforcement (ICE) investigation, called Project Copy Cat, has now closed the fake sites.

"This operation targeted criminals making a buck by trying to trick consumers into believing they were buying name brand products from legitimate websites when in fact they were buying counterfeits from illegal but sophisticated imposter sites located overseas," John Morto, ICE director, said.

The level of detail applied to the copy cat sites extended to the use of Secure Sockets Layer (SSL) certificates. ICE described the use of SSL certificates, which encrypt data and show a website is real, as 'a new twist'.

Combined with the accurate mimicking of website design the use of SSL certificates made the copy cats virtually indistinguishable from the originals. The effect was compounded by the cost of the fake merchandise, which, unlike many counterfeits, was sold at close to the price of genuine products.

Visitors to the websites now find a message saying ICE has seized the domain and a quote from the law on willful copyright infringement.

---
Enjoyed this article? Subscribe to our free newsletter here
.
---
© SecuringIndustry.com